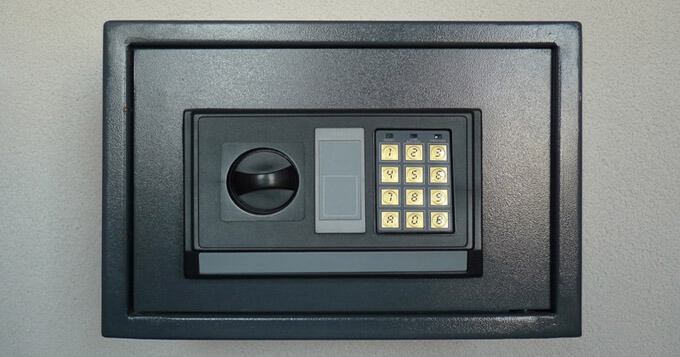 Though you may be safe and secure from uninvited visitors on the outside, consider taking that extra step on the inside by installing a secure safe for all those highly important financial and personal documents.  Kent feels safer knowing Maze Security have their best interests at heart!
Safe installation
We fit various safes of all different sizes and security gradings including Fire Proof and Digital safes. We offer Key operated, Pin number or Biometric operated.  Our safe fitting covers secure areas such as the installation of hidden wall safes etc.
Somewhere safe & secure
We have a selection of secure locks and security safes for installation in your commercial business and private home and we cover all areas of Kent.  For further information about our key and digital safe range please feel free to contact our security experts – Email us via the contact form or call us on 01795 420919 for a free quote.